Bio: Henry, Stan and Allen Parker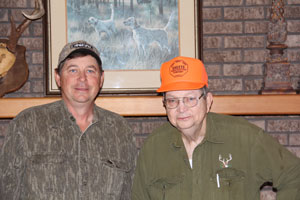 The Parker family comes from a long line of hard-working Americans. Their faith in God and strong family ties have held them together and helped mold them into the people they are today. Their core values were carried over into the business that they built and ran successfully for 35 years. Henry, Stan and Allen have now entered a new line of work and are no strangers to this new endeavor. The Parkers have always had a passion for nature and have enjoyed countless hunts with each other for many years. Henry has always enjoyed working his prize dogs and also wanted a place for his family to enjoy the great outdoors. Eventually, he acquired enough land to make this dream possible and formed Black Belt Outfitters, LLC and Black Belt Whitetails, LLC. This magnificent place is one of the finest managed properties the South has to offer. We want to invite you to share a Southern experience that you will never forget.
About the Property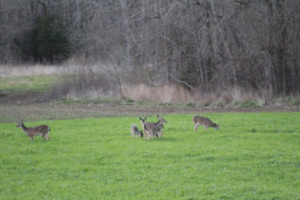 The Parkers have been meticulously managing their land since 1993 and have worked hard to provide the best habitat for the surrounding wildlife. With the help of local and state foresters the Parkers have produced an excellent place for wildlife to thrive by planting a wide variety of trees and several different food plots. It has not always been this way and, in fact, when Henry first acquired the property it was nothing but pasture and agriculture land. The Parkers soon realized that in order to get the population of game that they wanted, an extreme amount of work would be required. At this point they began to educate themselves and learn what actions would be needed in order to accomplish this task. It was not easy and has been a work-in-progress, but well worth the sacrifice. As a result, this is truly an amazing, well-balanced property where one can enjoy an experience nature at its finest.